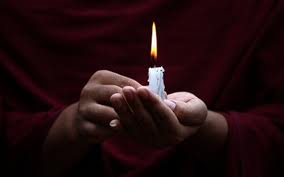 11 Lessons Learned in 11 years of the Italy Mission

1) As our Dominican priest collaborator Fr. Cristiano often marvels,
"the method works!"
It's not just the American-style self-help program many Italians imagined when we began our activities in 2010, but an internationally tested instrument for helping deeply wounded souls - women, men and couples together - open up to the truth of their own life story and the grace of God's saving power within that story.
A particular strength of this "method" is the intense collaboration of former particpants (now leaders) from various regions of Italy,
who exercise a critical, complementary role alongside Domenico and me, our priests and team psychologist.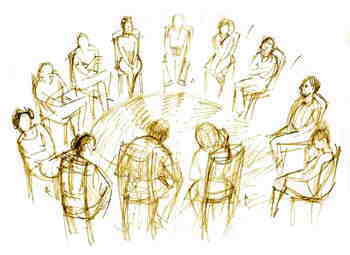 2)
The Holy Spirit is working powerfully through the internet
!
At least 80% of our inquiries come directly from that source. We marvel at the deep degree to which many women and men open up in
email correspondence and phone appointments
. Our team members are
always ready to talk with someone
who might express desire for a contact in his or her area or with a particular experience. (One of our team members is available particularly for those who've been through late-term "therapeutic" abortion as she has.) This is essentially
a new, itinerant model of pastoral care, which makes multiple offices unnecessary
and yet allows us to quite closely companion individuals all over Italy in the months before and after retreat participation. Help is offered over time even to those who haven't yet committed to a retreat.
3)
Bologna, with its central location, remains in many ways an ideal hub for us.
The women and men who travel from near or far to make a Rachel's Vineyard retreat in Bologna experience the sacrifices involved in that journey as a true
"pilgrimag
e",
which is already
a strong element of Italian spirituality
. Cardinal Carlo Caffarra (+ 2017) more than once
reaffirmed his appreciation of

Rachel's Vineyard
, noting in a meeting with his Clergy Council, shortly before his retirement,
our apostolate's activities as one of the highlights of his years as bishop there
. We are working to earn similar trust as we cultivate a relationship with the new bishop of Bologna, who met with us in his first months in office.
4)
The Rachel's Vineyard model of post-abortion care is particularly well-suited to a country like Italy, where the Church has not yet found a voice to publicly issue a reconciling invitation to Her many sons and daughters who've participated in abortion
. After 35 years of legal abortion (which the Italian populace voted for by referendum), there are still no diocesan post-abortion pastoral programs such as those active in the United States and elsewhere. Furthermore, in the States almost all clergy have long had the faculties to deal with the canon law aspects of abortion during a normal confession. In Italy, until the Jubilee Year of Mercy in 2016, abortion confessions were more strictly treated and generally reserved to the Bishop's collaborating
penitenzieri
(confessors in the cathedral), to the clergy in Rome, as well as the mendicant clergy (Franciscans, Dominicans, etc). Some of our participants have literally rung the doorbell at the Bishop's office, or have had their parish priest tell them to come back in a week or at the end of the month to receive absolution. Others have been "welcomed" in confession with the words, "You're very fortunate to have come to me.... this is an extremely grave sin and not all priests can absolve it."
In such a context, our patient listening over weeks and months, with an invitation to be fully reconciled through a program that carries the universal Church's blessing, is truly "GOOD NEWS"!
5)
We offer an absolutely unique and highly effective service not found elsewhere in Italy.
While some naysayers continue to assert that "the family" and "the confessional" remain the only appropriate places to reveal an abortion experience, those who request our assistance often say they are unable to reveal their true struggles
in the family (or their effort to do so hasn't been fruitful), and that even multiple confessions haven't yielded the deeply felt sense of forgiveness and reconciliation they need. Our team's support, sometimes including local clergy or psychotherapist referrals and ideally culminating in the 3-day retreat experience, fills that gap.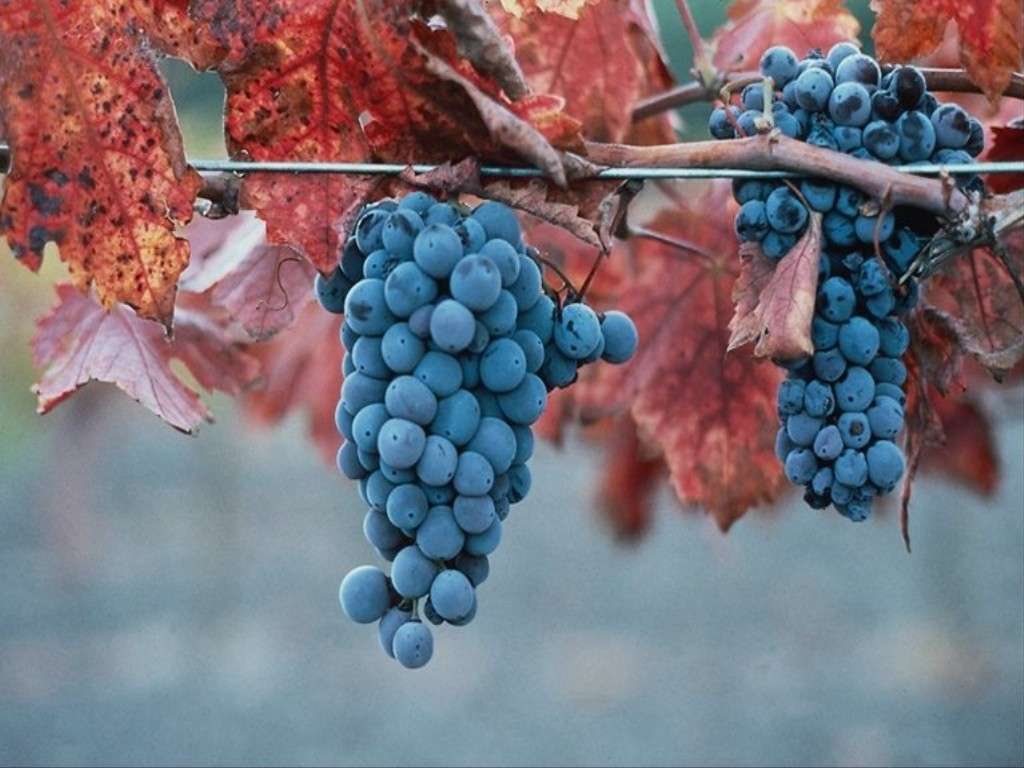 6) One element of our work remains particularly challenging: the
difficulty in finding mental health professionals to volunteer
with our team on the 3-day retreats. The mutual alienation and prejudices (sometimes downright hostility) between "faith" and "psychology" are much stronger in Italy than what I ever encountered in the U.S. In addition, Italian socialism has thwarted the development of a vigorous spirit of unpaid volunteerism like that which is so strong in the States.
Please pray for us as we search for additional mental health professionals with whom to collaborate!
7) There is
NO substitute for the precious collaboration of our former participants now become leaders. The offer personalized "companioning"
to those who contact us for help. Email and phone support are simple but powerful apostolic tools that empower those in need take one step at a time toward healing and renewal, as they finally discover they are not alone in this journey that ideally leads to retreat participation.
8) For many women and men we serve, particularly those who are still single, an important part of the healing process we offer is our
willingness to propose Christian chastity as a positive and liveable decision
, as well as the only sure way to prevent further abortions. Please pray for our entire team in this matter, which can involve courage and discernment, and which calls us all to live with the same integrity to which we invite others.
9) In 2019 we saw in the
increased number of married couples requesting help
the critical importance of reaching out to those who work to help couples in crisis.
Though they often arrive on the brink of separation, the couples who heal their abortion experience with us often experience a powerful re-birth of their relationship.
And those in fertile age may go on to conceive another child. So we are constantly building on the connections made with Marriage and Family Ministry offices. Other marriage ministries such as
Retrouvaille
and
Mistero Grande
remain natural sources of publicity and collaboration.
10) Two other Italian after-abortion services here in Italy de-activated in 2019. This sad fact confirmed our
ongoing sense of how challenging the financial and organization aspects of this work are.
Both ecclesial and secular culture largely remain quite impervious to the needs of those we serve, but
we are more motivated than discouraged by this fact
. We are resolved, with the help of our Stateside supporters, to crown our first 10 years of ministry by looking ahead to, and planning for, our next 10 years!
11) The adage
"Necessity is the mother of invention"

is true of this Covid crisis, as well!
Our team is strategizing novel ways to reach those whom we can't invite on a full 3-plus-1 day residential retreat. While we've opted against Zoom offerings, we're looking to pivot toward offering an adapted version of the original weekly support group format (to avoid the challenges of overnight residential gatherings), that may combine day-long meetings with weekly Zoom gatherings. Our team's precious, hidden work companioning those who reach out to us continues unabated.
Clergy collaboration: A precious treasure!

An Italian priest in his 50's wrote to us:
"I'd like to take part in your retreat to better be able to help the many women who confess this sin, this wound, this problem. With the Pope's authorization many people are deciding to confess it - here at our church (NB: a Marian pilgrimage site in N. Italy) we are seeing greatly increased numbers, including penitents who aborted 50 years ago and those who'd never confessed this before. I realize confession alone isn't sufficient, though. And I feel I don't know how to really help them because I see they need something more, something deeper that I can't offer them."
Milan
Our Dominican priest collaborator Fr. Cristiano is from Brasil but has served in Italy for over 25 years.
Despite having been transferred from Bologna, he continues his work with us.
Please read of one of the fruits of Fr. Cristiano's work:
Elena's Story:
the power of one priest ready to respond
Before moving to Bergamo (Italy's hardest hit city affected by Covid19),
Fr. Cristiano served at Milan's famous church, the Basilica of
Santa Maria delle Grazie
.
It's most well known for being the home of Leonardo DaVinci's painting,
The Last Supper
,
so many people think of this church as a tourist destination,
but it's also a vibrant Christian community in one of Milan's nicest neighborhoods.
Stumbling into a confessional at this very church on a hot summer's day,
Elena
met Fr. Cristiano
and discovered the
Rachel's Vineyard
Italy Mission.
At age 53, but still mother to a young child,
she was at the end of her rope trying to deal with a decades-delayed reaction to the trauma of an abortion
undergone at age 16 plus the realization that the Spanish fertility clinic
that had more than once used donated eggs to produce her 5 year-old daughter had also discarded multiple embryos.
A breast cancer diagnosis and 2 years of treatment had lead her to reflect on all this in a new light.
Elena hadn't practiced the faith since her teen years.
Her husband of 10 years was nearing the end of his patience with her emotional outbursts and psychological fragility,
so Elena's only hope was to return to her psychotherapist (which we certainly didn't discourage).
She recalls:
"I entered Father Cristiano's church totally at the end of my rope.
I was a wreck and I thought they were going to take my daughter from me.
My husband didn't know how to help me -
he was losing his patience for my yelling and other erratic behaviors.
We were both exhausted and didn't know where to turn."
Fr. Cristiano spoke at length with Elena and told her about
Rachel's Vineyard
.
She called us immediately and we had several lengthy phone conversations during the summer.
Another team member, who's also dealt with infertility, companioned her, as well.
One month after participating in the Fall 3-day retreat with her husband,

Elena wrote:

"The days in Bologna were a marvelous grace
that has given me a new way of looking at my entire life.
If the Lord has taken me by the hand and brought me to to point
of being able to meet all of you, it means that maybe I deserve another chance
and I want with all my heart to seize it.
Alfredo and I feel very close and it seems to me
we're finally looking in a common direction.
It's so beautiful to go to Mass on Sunday with our daughter,
who, we've discovered, goes there with joy!
She also asks us to pray with her before bedtime.
.."
Two months later the couple participated in the 4th day of their retreat and continued to reap the blessings of hope restored.
Despite work that has taken the family abroad at times, Elena and her husband remain in contact with us and with other women from her retreat. The go out of their way to come to our events in Milan. The family continues their practice of the Christian faith.
Elena's husband has more than once told us: "We will always be grateful to you!"



It's been your prayers and financial support, together with the remarkable commitment by our Italy retreat team
(priests and past-participants) that have allowed us to reach those like Elena.
Your gift as we start year 2022
will help us continue to both
reach individual women and offer marriage-saving help to families like Elena's!
Our team's dedicated apostolic work continues even in this time of Coronavirus crisis
.
The Italy Mission must still fully self-finance its activities, and our ongoing stateside relationship with the 501(c)3 organization
Rachel's Vineyard of Colorado
continues to facilitate your active role in helping meet that need.
Again, our
Response Form
details how to make a
tax-deductible
Gift
to the
Rachel's Vineyard Italy Mission
, to be sent by check to California for forwarding to our sponsor, Rachel's Vineyard of Colorado.
Reaching "Rachel" in Italy: The Cultural Context
Further reading
:
The men who feel left out of U.S. abortion debate
28 August 2019,
BBC News
Rachel's Vineyard
and other after-abortion outreaches are mentioned
in this secular but fairly written article.... BBC's second such article this summer (see below).
Crescendo - 15 min. short film
Eduardo Verastegui and Metanoia Films tell the story of Beethoven (German with English subtitles)
My burden lifted forever
Laura Keynes, December 3, 2015, Catholic Herald (U.K.)
Released in
Advent 2015
, this post-abortion conversion story is by a British author with a doctorate in philosophy from Oxford. Her story also points to the need of so many women and men to continue a journey of inner healing even after celebrating the Sacrament of Reconciliation.
Europe's Down Syndrome "Thought Police"
LifeSiteNews,
November 29, 2016

In recent years we've had increasing requests for help from women and couples who aborted a child with health problems, most often Down Syndrome. It's truly "open season" on these children, ironically in a time when "disability rights" are gaining visibility everywhere but in the womb. This news report shows how far Europe will go to censor any message that might touch on the post-abortion trauma many of these moms and dads carry inside.
After Abortion Why Can't I Feel Forgiveness?
Theresa Bonapartis, July 14, 2014,
Aleteia
A spiritual challenge common to many women and men...
What Happens When People Share Their Abortion Stories
Cullen Herout, June 9, 2016
The Federalist
Written by a mental health professional who for 5 years has served in Rachel's Vineyard


I wish I could have prevented my girlfriend's abortion
The Telegraph of London, 12 Sep 2014
A story of abortion's effect on men that also points to the importance
of challenging singles and couples with the value of chastity.
Why We Should Welcome Abortion Narratives
(30 April 2014,
First Things)
A society growing toward greater maternal support and respect for the dignity of all human life needs these narratives,
even the ones that do not end in remorse.
By giving women narrative, they are empowered in precisely the way their pregnancies left them feeling powerless.
And they encourage those of us in the pro-life movement to view the woman with full sympathy.


They called my baby biowaste - it broke my heart in pieces
(30 June 2019,
BBC News)
Clearly inspired by a similar practice in Japan, Victoria (British Columbia, Canada)
opens "The Little Spirits Garden" dedicated to the memory of children lost during pregnancy.
IVF exploitation alleged by British journalist
(29 June 2019,
BioEdge
)

Commentary on an article appearing in the UK Independent, written by a freelance journalist who reflects on her personal experience
in the desperate attempt to have a child. More and more of the couples and single women who arrive in the Italy Mission
have been through (or are considering resorting to) the treadmill of treatments proposed by the fertility industry.
Few have any idea of what they will face in this attempt to become biological parents.
Some of these women have an abortion history, while others face decisions such as "selective reduction" of multiple embryos.
"Every girl I knew was on it": Why Some Women are Questioning Hormonal Birth Control
(17 June 2019,
The Cut, New York Magazine
)
The author reflects on her own decision to abandon the Pill as she also explores why so many young women
are questioning and often quitting hormonal contraceptives.
Italy is a "dying country"
(13 February 2015, The Guardian)
More Italian Women are Choosing to Have No Children
(22 April 2014,
Wall Street Journal
)
While this article naturally focuses on economic forces leading to the choice of childlessness, we hear the very personal stories of past abortions contributing to a sense of unworthiness to become a mother. Imagine the pain as women hit age 45 realizing they aborted the only child they will ever carry. And imagine the family wound as others approach 35 or 40 still living with the mother who years ago encouraged them to abort and now continually asks when they will produce a grandchild. One of our women reponded to such a mother, who'd twice convinced her (at age 24 and 26) she was "too young" to have a child: "I gave you two grandchildren but you sent them away."
California Native Takes Rachel's Vineyard to the Old World
(Elizabeth Lev, Oct. 22, 2010,
Zenit
- original title "Healing Abortion Survivors")